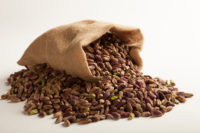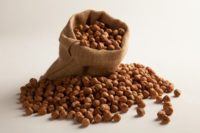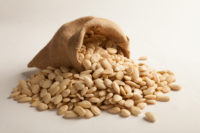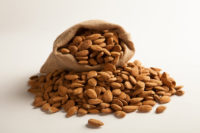 Alessandro Caruso proposes to industries, artisans and retailers his production of pure pastas, spreads, Sicilian almond pestos and Bronte DOP pistachio, made exclusively with raw materials of Italian origin and of the best quality and processed only in the factory in Spilimbergo.
Pistachios (natural, peeled, toastedi)
Originally from the Middle East and already present in prehistoric times, pistachio is a plant from which the precious content is extracted from the seeds of the fruit, so precious that it is known as "Green Gold".
Pistachio looks like a green seed in a thin purplish shell, sought after all over the world thanks to its unique and unmistakable flavor.
Without doubt the best quality of pistachio is that of Bronte pistachios. Etna country of Sicily, which boasts the D.O.P. (protected designation of origin) is also a Slow Food presidium. in addition to the unique flavor and the countless uses in the kitchen from desserts to first courses, pistachio boasts remarkable organoleptic and healthy characteristics being a food low in cholesterol and rich in vitamin B6, thiamine, copper, phosphorus, potassium, iron and magnese, as well as having a very high energy ratio.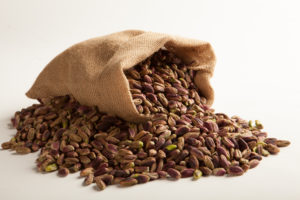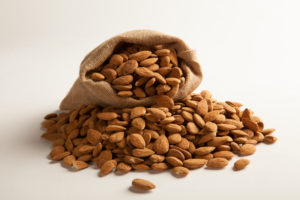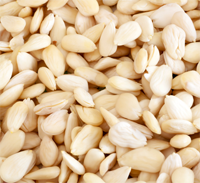 Almonds (natural, peeled and toasted)
The almond is the edible seed of the almond tree and is recognized as a typical Sicilian product. Included in the list of traditional Italian food products.
Almonds are an ingredient widely used in various traditional cuisines in the Mediterranean area (in particular in Sicilian and Apulian cuisine), both in sweet and savory, for example for the preparation of Trapani-style pesto and in pastry with: sugared almonds, biscuits , pastries and marzipan. Also very famous is the almond-based drink called "Almond Milk". Like all oil seeds, almonds have a high calorie content, and are rich in magnesium, iron, calcium and vitamins B1 and B2.
Hazelnuts (natural, peeled, toasted)
The hazelnut is the fruit of the hazelnut, a plant already cultivated in ancient times. The hazelnut seed is edible and has a crunchy texture.
It is consumed both fresh and dry and is widely used in industrial production and goes well with both milk and dark chocolate.
In pastry it is used for the production of: nougat, desserts, creams and ice creams. Very rich in lipids, proteins, vitamins A, C, D, B6 and minerals such as calcium, iron, magnesium, potassium and sodium.